Testing Center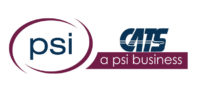 The Flying W is an Authorized PSI CATS Testing Center for taking FAA exams, making test-taking easier and more convenient than ever. PSI CATS Test Centers provide a professional and distraction-free environment to concentrate on your exam.
Convenient - One of the greatest advantages of examinations administered by PSI CATS Testing Centers is convenience. Our testing center is located at the Flying W Airport Resort between Lumberton and Medford, New Jersey, just off Route 541.
Easy-To-Use - Taking a test has never been easier. You don't need computer training to take an exam at our Testing Center. Before your test, an introductory lesson is offered on the computer to familiarize you with its operation. The practice exercises include drills designed to ensure your understanding of the process before you start the examination (these practice exercises do not count against your test time). Flying W's friendly and helpful staff is always on hand to assist you, if you have any questions.
Same-Day Registration and Test Results - If appointment time is available, you can register online and take your test almost immediately. At the end of your examination, your score will be computed and printed right there at the Testing Center. Our staff will certify your score sheet and present it to you before you leave the Center.
Comfortable Facilities - Our Testing Center is professionally managed. Each workstation is designed to ensure privacy and to eliminate distractions such as noise and glare on computer screens.
Pricing - The Testing Center at the Flying W offers competitive pricing. You can take your exam when it is convenient for you without a long wait for an appointment time, in a pleasant environment, and get your results immediately. You may even be able to take your exam the same day, if your requested appointment time is available. You may pay for the examination by using your VISA, MasterCard, or a check.
Appointment Information - Make an appointment convenient to your schedule. When you make your appointment, the registrar will advise you of specific documentation required which you will need to present at the Center when you arrive for your examination.
Testing Center Hours | EFFECTIVE 10/04/2019
Monday
10am-6pm
Tuesday
10am-6pm
Wednesday
No Testing Available
Thursday
10am-6pm
Friday
10am-6pm
Saturday
10am-6pm
Sunday
No Testing Available
ALL TESTS MUST BE COMPLETED BY 6PM
Get certified. Call 1-844-704-1487 to register for testing today!
Registration Hours:
Monday thru Friday: 7:30am - 10:00pm
Saturday and Sunday: 9:00am - 5:30pm
Visit catstest.com for more information.